Coronavirus: Omicron Variant – New regulations are in place and we are advising patrons to wear a mask at all times (unless you are consuming food or drink). We have a new air-extraction system installed and we are keeping audience numbers below our normal capacity. We hope that you enjoy your visit to Ropery Hall and feel safe and secure.
---
Celtic Connections 2022
Due to the cancellation of much of this year's Celtic Connections a number of our international acts have had to cancel their tours. This means that The Lonesome Ace Stringband, The Outside Track, Geraint Watkins, Luke taylor & Luke Daniels and Rihab Azar will no longer appear in Ropery Hall as planned. We are hoping that some of these dates will be re-scheduled in the near future.
---
The Piano Fund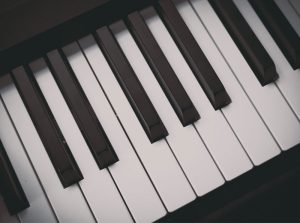 We would like to thank everyone who contributed to our Piano Appeal and we are pleased to say that we have reached our target! In January we should take delivery of our new piano so watch this space for further updates.
---
Film Wednesdays
We have a new day for our film screenings and our matinee has moved to 10.30 am!
Doors will open half an hour before at 10am and there will be an interval during the film for tea/coffee as usual. Evening films will start at 7.30 pm as before.
The morning films cost £3 but for an extra £2 you can stay for lunch! (meals must be ordered on arrival). This new initiative, funded by the Ewan Cornish Trust is an attempt to combat social isolation. After eating, people can stay and chat and our social media guru Dan will be on hand to help anyone with internet/tablet/social media related inquiries. So if you always wanted to be on Tik Tok, Dan is your man! As restrictions relax, further afternoon social and craft activities are planned.
---
To purchase a gift voucher please click HERE
---
Pay for your Friend and Patron Membership online! Please click HERE